CoreOne Industrial LLC buys 101 Peninsula Drive in North East, MD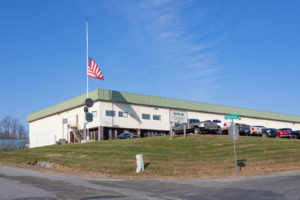 6/1/2021
Norwalk, CT – CoreOne Industrial LLC (CoreOne), an industrial real estate investment company headquartered in Norwalk, CT, bought 101 Peninsula Drive, in North East, MD from Peninsula Holdings, LLC. The purchase consisted of a 48,000 SF warehouse situated on 2.5 acre lot. The property is 100% leased to Amtrak.
"We are excited to enter a new market," said Joe Burton, President of CoreOne. "The northern Maryland market, specifically Cecil County, has become a prominent hub for distribution along the densely populated Eastern Seaboard. The property is within a one-hour drive from two large cities and three major ports with proximity to Interstate 95. We are excited to have Amtrak as our tenant due their integral access to the Northeast Corridor Rail Line and as they continue to grow their operation across the country."
About CoreOne Industrial
CoreOne Industrial LLC ( www.coreoneind.com ) is a privately held real estate investment firm specializing in the acquisition, management, and potential redevelopment of both performing and underperforming properties in the United States. CoreOne is actively looking to grow its portfolio. Please contact Robert DePiero at (201) 739-4529 & Corey Isdaner at (917) 242-1899 with any opportunities.
Contact
Robert Depiero
robert.depiero@coreoneind.com
Corey Isdaner
corey.isdaner@coreoneind.com