Tristar Glass leases 3405 Roy Orr Blvd in Grand Prairie, Texas from CoreOne Industrial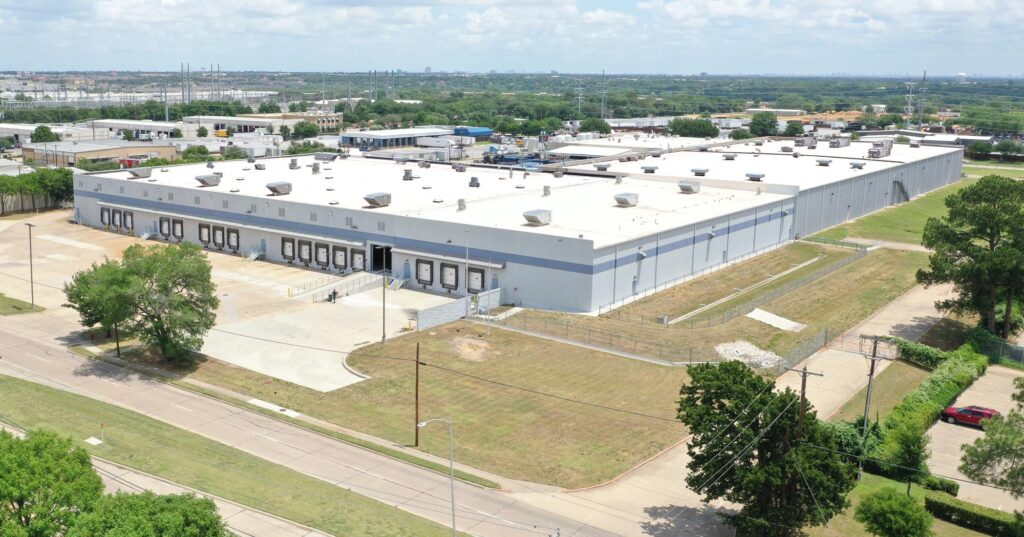 Announcement – 3/8/2023
Darien, CT – CoreOne Industrial LLC (CoreOne), an industrial real estate investment company headquartered in Darien, CT, announced a new lease for 3405 Roy Orr Boulevard in Grand Prairie, Texas to Tristar Glass Inc., an architectural glass fabricator. Tristar Glass leased the entire 184,283 SF warehouse. Based in Catoosa, Oklahoma, Tristar Glass will use the building to expand its operations in North Texas. The company will occupy the former Coca-Cola bottling plant, utilizing the existing infrastructure to increase its production of architectural glass products.
"We expect our new facility in Dallas to be fully operational by the end of the summer," said Tim Kelley of Tristar Glass. "With our expanded capabilities, we will be even better equipped to be your first choice for high-quality glass in the Texas and Oklahoma market areas."
"Grand Prairie is a tremendous industrial market and we were excited to have the opportunity to buy this asset from Coca Cola.," said Joe Burton, President of CoreOne Industrial. "Tri-Star is the perfect tenant for this building due to its ample power and great location. We are excited to lease this building to Tristar and now have 100% occupancy throughout our Texas Industrial Portfolio."
David Eseke and Clay Balch of Cushman & Wakefield represented the tenant in the lease negotiation. "We were pleased to help Tristar Glass secure this fantastic building to expand their presence in North Texas," Eseke said. "The prime location and ability to utilize the in-place infrastructure made this building a perfect fit."
About CoreOne Industrial CoreOne Industrial LLC is a privately held real estate investment firm specializing in the acquisition, management, and potential redevelopment of both performing and underperforming properties in the United States. CoreOne is actively looking to grow its portfolio.
Please contact with any opportunities:
Robert DePiero (201) 739-4529, Corey Isdaner (917) 242-1899
For more property details Click Here.